P o r t f o l i o
Jason W. Kotecki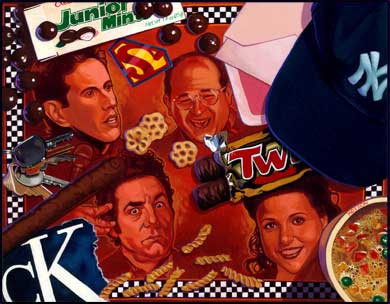 Seinfeld
Acrylic on gessoed Watercolor Paper.
This is a tribute to the famous American sitcom and its propensity to elevate everyday items into pop culture icons. This was a challenging composition, but one I had a lot of fun with. By far, I got the most enjoyment out of painting the soup representing the "Soup Nazi" episode.
© 1998 by Jason Kotecki. Any reproduction of this artwork is strictly prohibited.