P o r t f o l i o
Jason W. Kotecki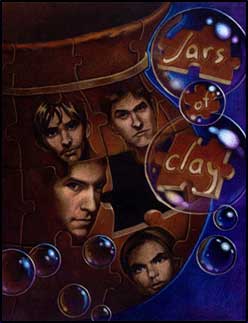 Jar of Clay
Colored Pencil on Black Paper.
This illustration was inspired by the band Jars of Clay and their "Bubblemaker's Dream Tour". I enjoy working with colored pencil on black paper because the colors come out so rich and vibrant.
© 1998 by Jason Kotecki. Any reproduction of this artwork is strictly prohibited.